Welcome to ONL
Organization of Nurse Leaders (ONL) is a not-for profit professional association committed to the advancement of professional nursing, promoting the delivery of quality patient care and influencing the development of health policy in Massachusetts, Rhode Island and New Hampshire. ONL is committed to fostering the development of nurse leaders across the continuum through mentorship, collaboration and education and to providing an organized structure that promotes support, research, education, and professional development among members.
ONL consists of over 800 nurse leaders from various practice and academic settings. Virtually all acute-care hospitals in the Commonwealth are represented along with a growing number of providers from other settings including home care, long-term care, academia and corrections. Collectively, the membership employs over 40,000 nurses and health-care workers and administers over $1 billion in operating budgets annually.
ONL is an affiliate of AONE and has a long-standing tradition of support and collaboration with the Massachusetts Hospital Association.
What's New
At the 2015 ONL Awards Dinner held on Thursday, June 4th at the Sea Crest Beach Resort, ONL was honored to present the following awards:
- Elaine K. Sherwood Award - Joanne Fucile, Spaulding Hospital Cambridge
- Janet Madigan Advocacy Award - Paul MacKinnon, HealthAlliance Hospital & Ashley Waddell, Children's Hospital Boston
-

Sharon Gale received the ONL Presidents award for contributions to the organization that go beyond expected performance as given at the discretion of the President, President-Elect and Past President.


-

The ONL Partnership award recognizing individuals or organizations who have worked closely with ONL and demonstrated commitment, courage, and collaboration was presented to the Massachusetts Hospital Association. Accepting for MHA was Tim Gens, Michael Sroczynski, Pat Noga and Lorraine Schoen.




- The Sharon A. Smith Scholarship was awarded to the following recepients: Debra Burke, Jennifer Kelly, Alketa McManus & Tyler Retalic
It is our pleasure to inform you that ONL has once again been honored to receive the AONE Chapter Achievement award. The award will be presented at the AONE annual meeting in Phoenix on April 18, 2005. Many thanks to the many individual members who made this possible. The members undeniably make this organization proud, and you are all to be commended for your involvement and support. Please click here to see the submission.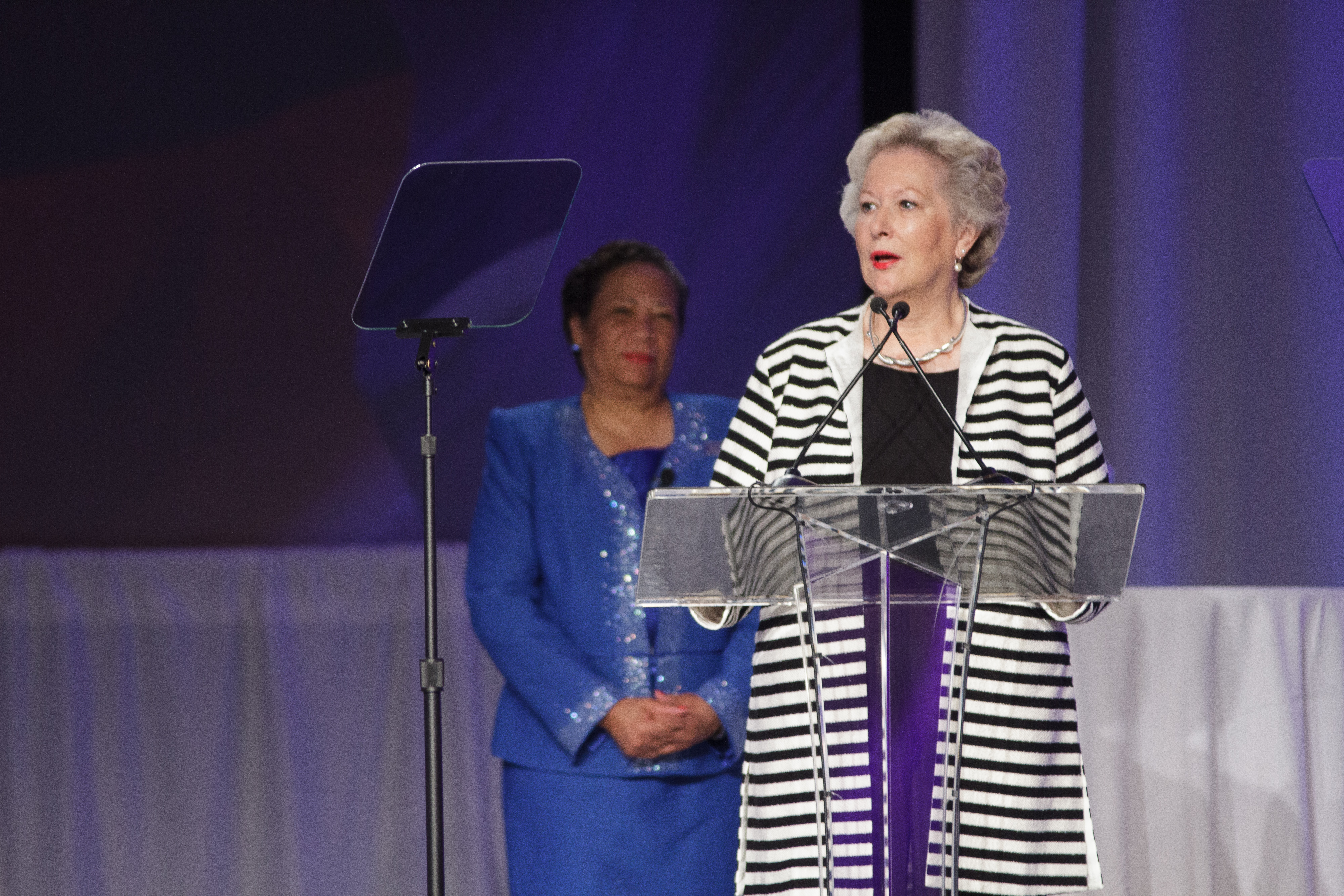 ONL Member Kathy Bower, DNSc, RN received AONE Lifetime Achievement Award at the 2015 AONE Annual Meeting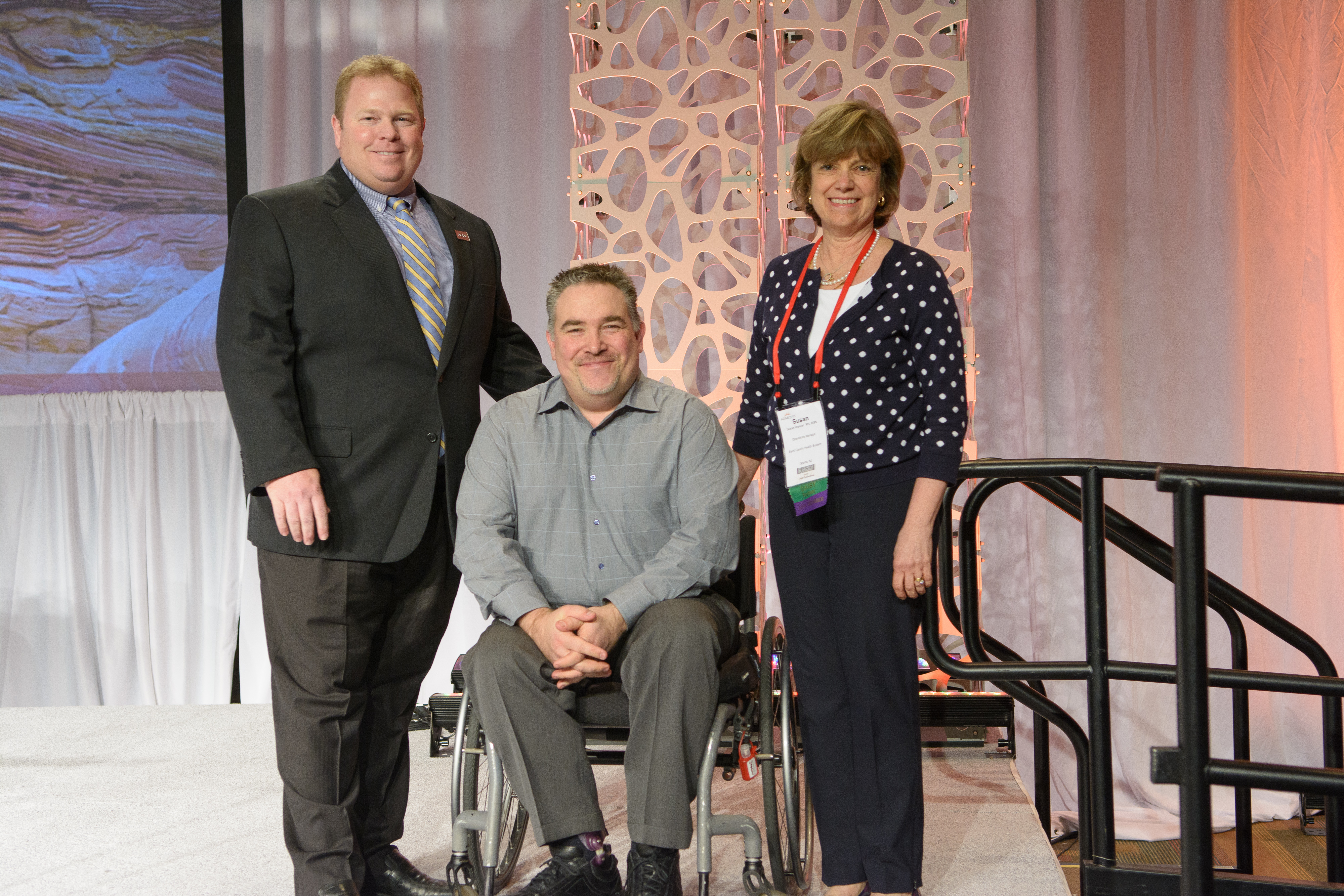 ONL Member Jeffrey Adams, PhD, RN (center) received AONE Foundation Small Research Grant at the 2015 AONE Annual Meeting
Also receiving awards at the AONE Annual Meeting were ONL for the Chapters Leaders Award and Deborah Washington, PhD, RN for the AONE Prism Award for Diversity.