Welcome to ONL
Organization of Nurse Leaders (ONL) is a not-for profit professional association committed to the advancement of professional nursing, promoting the delivery of quality patient care and influencing the development of health policy in Massachusetts, Rhode Island and New Hampshire. ONL is committed to fostering the development of nurse leaders across the continuum through mentorship, collaboration and education and to providing an organized structure that promotes support, research, education, and professional development among members.
ONL consists of over 800 nurse leaders from various practice and academic settings. Virtually all acute-care hospitals in the Commonwealth are represented along with a growing number of providers from other settings including home care, long-term care, academia and corrections. Collectively, the membership employs over 40,000 nurses and health-care workers and administers over $1 billion in operating budgets annually.
ONL is an affiliate of AONE and has a long-standing tradition of support and collaboration with the Massachusetts Hospital Association.
What's New
Join North Shore Medical Center's 15th annual Cardiovascular Nursing Conference on Thursday, 2/4/2016.
Please click here for more information on the Dementia Across the Continuum program being presented by Addison Gilbert and Beverly Hospital on Friday, 4/29/2016.
For information on the Nurse Innovation and Entrepreneurship conference hosted by the Northeastern University School of Nursing on June 17-19, 2016, please click here.
Click here for more information on the 50th Anniversary Celebration and Annual Meeting of the History of Nursing Archives on 5/22/16.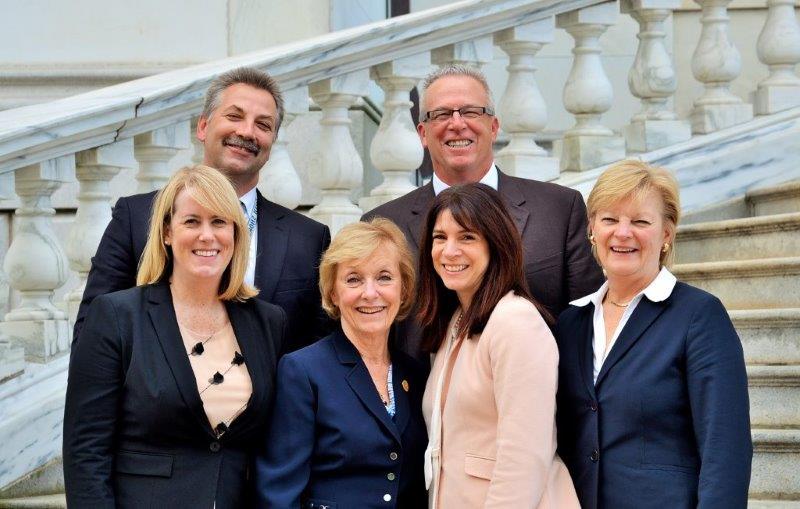 ONL President, Maria Ducharme; ONL President-Elect, Timothy Quigley; and ONL Government Affairs Co-Chair, Paul MacKinnon provided testimony on Beacon Hill in support of HB 1995 and in opposition of HB 1958 on October 20th. (Back row: Timothy Quigley, Paul MacKinnon. Front row: Amanda Oberlies, Sharon Gale, Maria Ducharme, Pat Noga)