Welcome to ONL
Organization of Nurse Leaders (ONL) is a not-for profit professional association committed to the advancement of professional nursing, promoting the delivery of quality patient care and influencing the development of health policy in Massachusetts, Rhode Island and New Hampshire. ONL is committed to fostering the development of nurse leaders across the continuum through mentorship, collaboration and education and to providing an organized structure that promotes support, research, education, and professional development among members.
ONL consists of over 800 nurse leaders from various practice and academic settings. Virtually all acute-care hospitals in the Commonwealth are represented along with a growing number of providers from other settings including home care, long-term care, academia and corrections. Collectively, the membership employs over 40,000 nurses and health-care workers and administers over $1 billion in operating budgets annually.
ONL is an affiliate of AONE and has a long-standing tradition of support and collaboration with the Massachusetts Hospital Association.
What's New
The ONL Foundation celebrated an evening of giving as one of 100 Cummings Foundation grant recipients. The Grant reception held on June 4, 2015 was personally hosted by founders Joyce and Bill Cummings along with their enthusiastic staff. As part of a $10 million local area funding award program, grantee's each received a $100k grant. Amongst a variety of causes, The Cummings Foundation supports smaller non-profit organizations focused on education and healthcare to name just a couple. These ideals parallel the mission of The ONL Association for Nursing Leadership, Science and Education. The ONL Association graciously accepts this award and pledges to further efforts in their community. For more information on the Cummings Foundation, please go to: http://www.cummingsfoundation.org/

We are now accepting advertisement reservations for the 2015-2016 Membership Directory. For the reservation form or more detailed information, please click here.
At the 2015 ONL Awards Dinner held on Thursday, June 4th at the Sea Crest Beach Resort, ONL was honored to present the following awards:
- Elaine K. Sherwood Award - Joanne Fucile, Spaulding Hospital Cambridge
- Janet Madigan Advocacy Award - Paul MacKinnon, HealthAlliance Hospital & Ashley Waddell, Children's Hospital Boston
-

Sharon Gale received the ONL Presidents award for contributions to the organization that go beyond expected performance as given at the discretion of the President, President-Elect and Past President.


-

The ONL Partnership award recognizing individuals or organizations who have worked closely with ONL and demonstrated commitment, courage, and collaboration was presented to the Massachusetts Hospital Association. Accepting for MHA was Tim Gens, Michael Sroczynski, Pat Noga and Lorraine Schoen.




- The Sharon A. Smith Scholarship was awarded to the following recepients: Debra Burke, Jennifer Kelly, Alketa McManus & Tyler Retalic
It is our pleasure to inform you that ONL has once again been honored to receive the AONE Chapter Achievement award. The award will be presented at the AONE annual meeting in Phoenix on April 18, 2015. Many thanks to the many individual members who made this possible. The members undeniably make this organization proud, and you are all to be commended for your involvement and support. Please click here to see the submission.

MITSS has issued a call for nominations, and the deadline to nominate someone for the award is Friday, September 25th, 2015. As you may know, this is a prestigious award and a wonderful way to showcase someone (patients and families, physicians, nurses, hospitals or departments therein, etc.) who is doing exceptional work supporting those who have been impacted by an adverse medical event. And, there is a $5,000 cash prize for the winner to continue their work.The link to the press release is: http://eepurl.com/buAnjv. For more information, please go to: www.mitsshopeaward.org

Please click here to see an overview of the groundbreaking Patient Care Link initiative started by Massachusetts Hospital Association and ONL in 2005 and continuing strong today.
On September 18th, Brigham & Women's Hospital and AvaSure will be joining together to hold a daylong conference in Boston entitled "Using Virtual Monitors to Enhance Safety and Reduce Falls in Hospitals". For more information, please click here.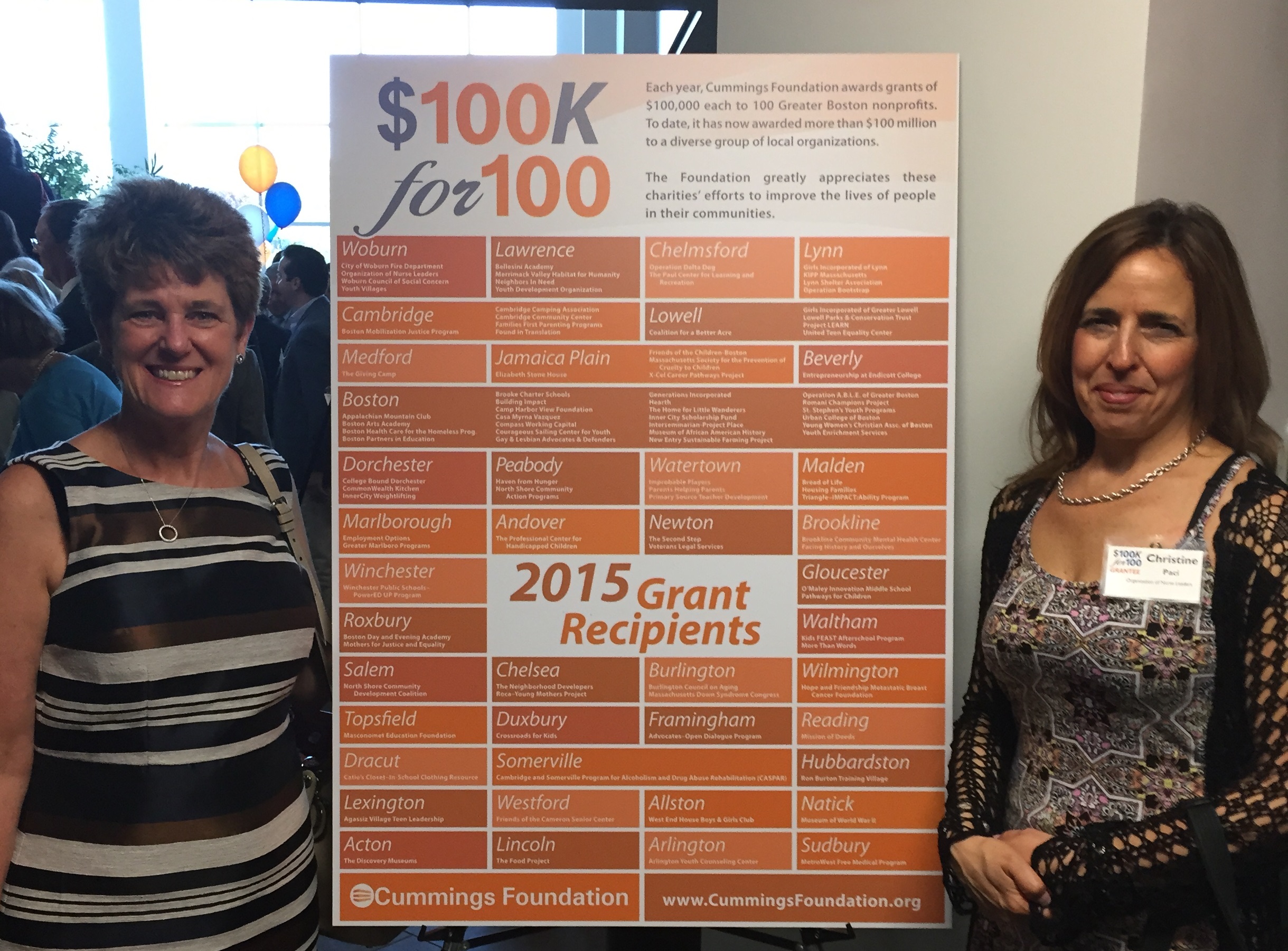 ONL Leadership Academy Program Director, Eileen Terrill and ONL Staff Member, Christine Paci attend the $100K for 100 awards ceremony on June 4, 2015.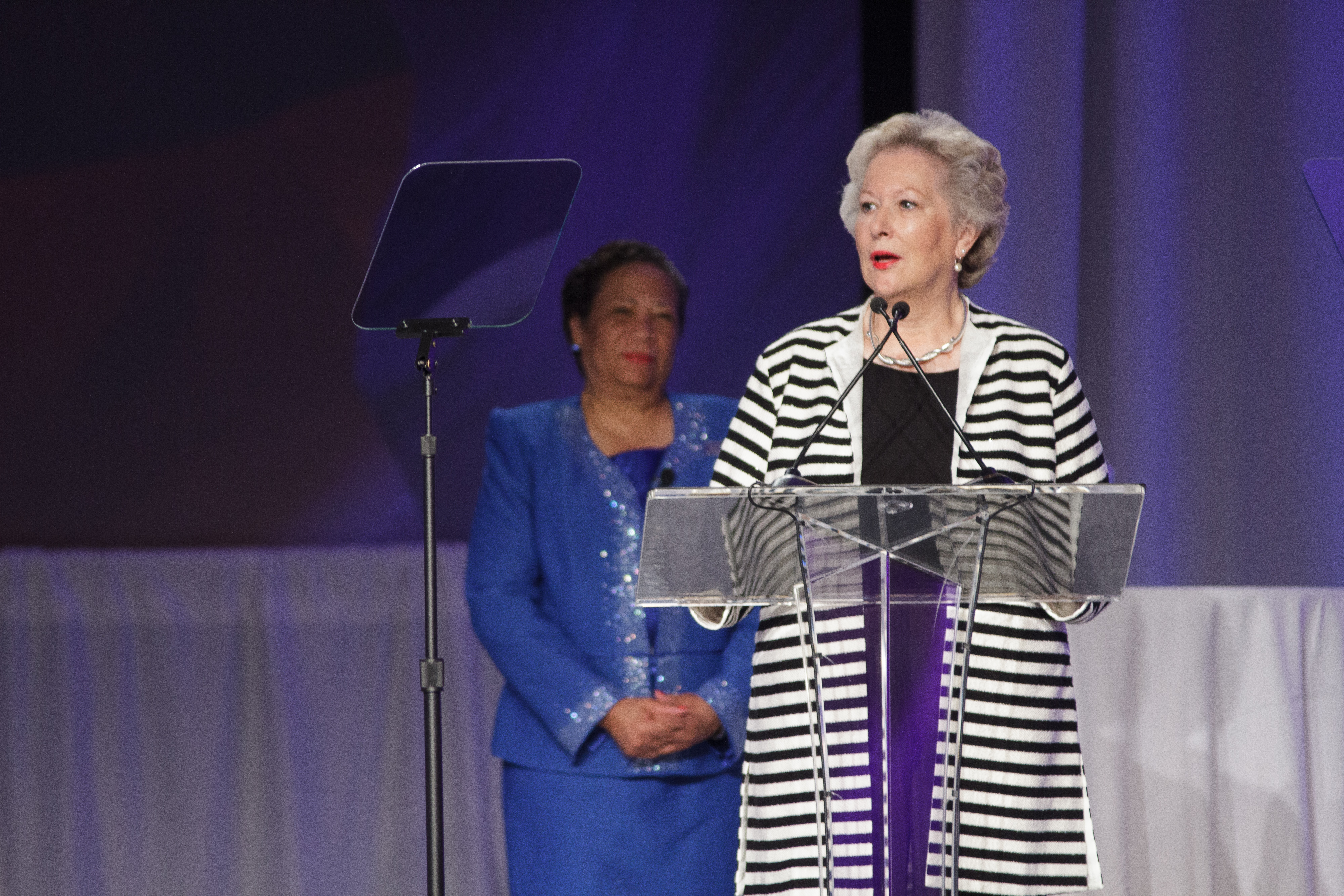 ONL Member Kathy Bower, DNSc, RN received AONE Lifetime Achievement Award at the 2015 AONE Annual Meeting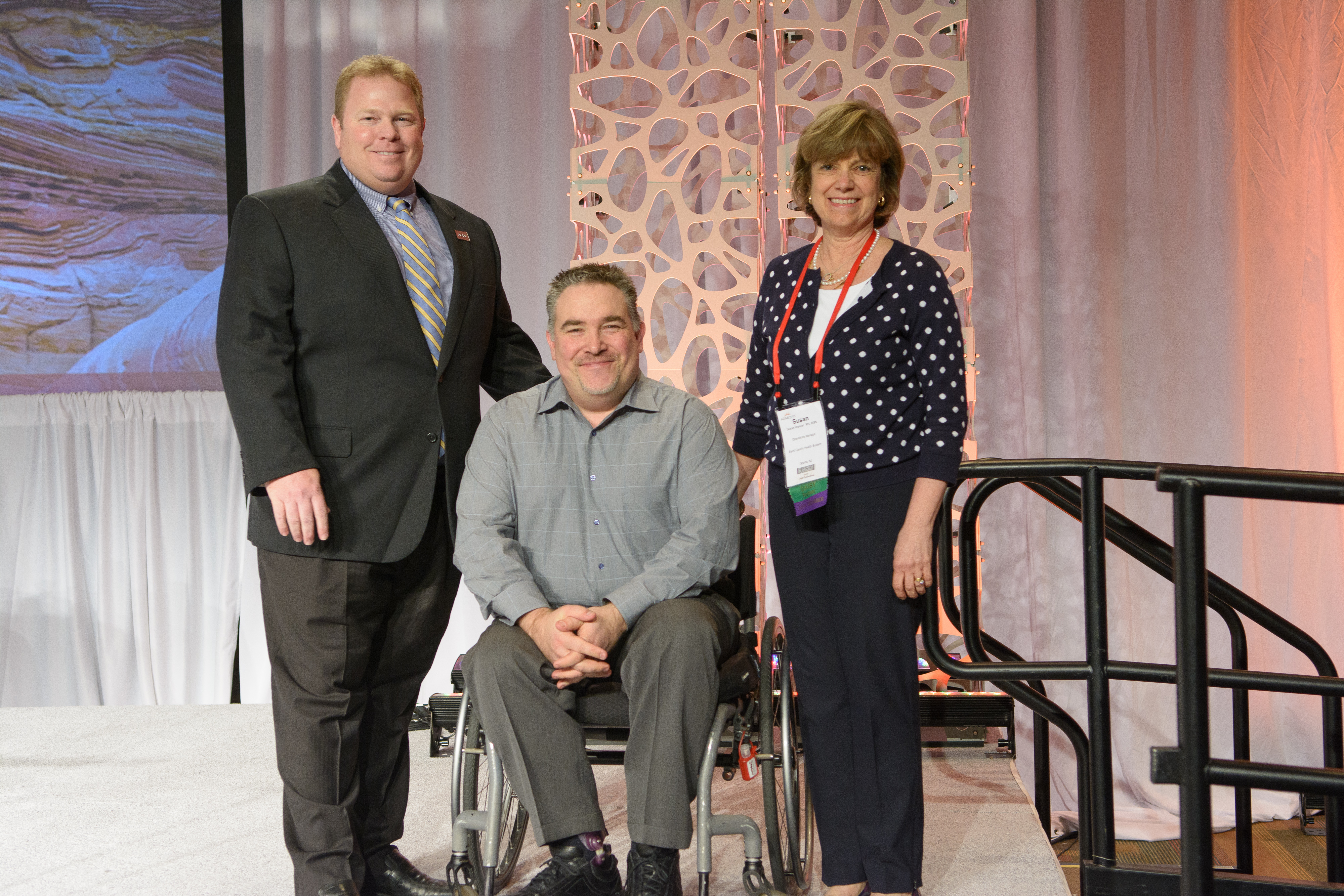 ONL Member Jeffrey Adams, PhD, RN (center) received AONE Foundation Small Research Grant at the 2015 AONE Annual Meeting
Also receiving awards at the AONE Annual Meeting were ONL for the Chapters Leaders Award and Deborah Washington, PhD, RN for the AONE Prism Award for Diversity.