Organization of Nurse Leaders (ONL) is a not-for profit professional association committed to the advancement of professional nursing, promoting the delivery of quality patient care and influencing the development of health policy in Massachusetts, Rhode Island, New Hampshire and Connecticut. ONL is committed to fostering the development of nurse leaders across the continuum through mentorship, collaboration and education and to providing an organized structure that promotes support, research, education, and professional development among members.
ONL consists of over 800 nurse leaders from various practice and academic settings. Virtually all acute-care hospitals in the Commonwealth are represented along with a growing number of providers from other settings including home care, long-term care, academia and corrections. Collectively, the membership employs over 40,000 nurses and health-care workers and administers over $1 billion in operating budgets annually.
ONL is an affiliate of AONE and has a long-standing tradition of support and collaboration with the Massachusetts Hospital Association.
What's New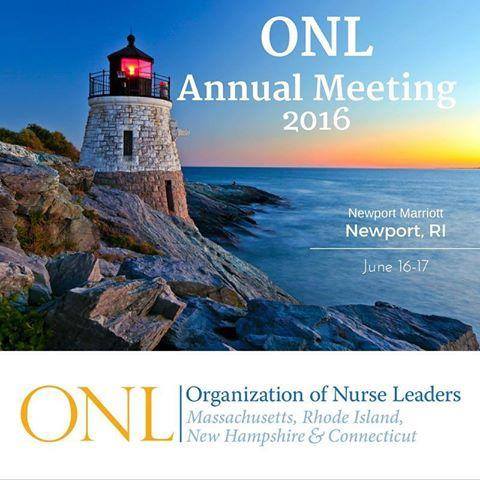 Save the date for the ONL Annual Meeting on June 16 and 17th in Newport, RI.
Please click here to see the agenda.
Please click here to register for the event.
For alternate accommodation information, please click here.